Build Strength One Step At A Time With Our Olympic Lifting Program
Training for the competition setting? Just hoping to build strength and challenge your body? No matter what goals you have in mind, we have the system for you here at Elevate.
Our Olympic Lifting program offers part-time and full-time training systems through St. Pete Barbell Club - a USA Weightlifting-sanctioned club. We'll help you develop in the snatch and clean & jerk take on sustainable lifting strategies in no time.
Just fill out the short form on your screen to learn more!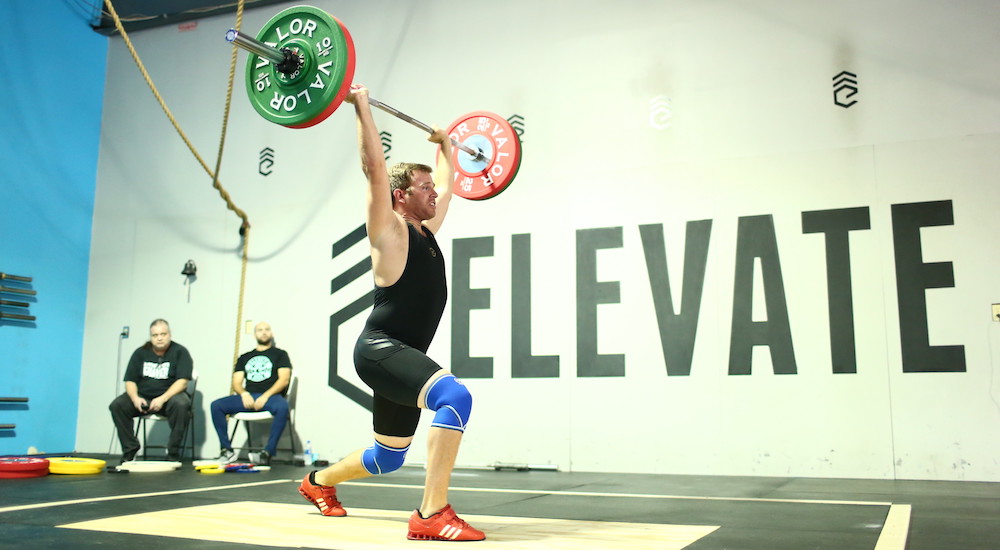 What Makes Our Olympic Lifting Program Right For You?
This system is all about helping you become a better lifter by focusing first on the mechanics of each movement before increasing your weight. We offer instruction for recreation and competition lifters and we have training times available 6 days a week.
From day one in our Olympic Lifting program, you'll learn how to be more efficient and effective with your technique and you'll take on a progressive weight training strategy. We'll help you make gains each week without cutting corners along the way.
Come see us in St. Petersburg for:
Hands-on coaching and support
Ongoing encouragement and accountability
Safe, sustainable strategies
Cutting-edge equipment and facilities
Get Started Today With St. Petersburg's Best Olympic Lifting System
At Elevate, we're proud to help athletes of all experience levels challenge themselves and enjoy the incredible sense of accomplishment that comes with each step forward. Our Olympic Lifting program is perfect for recreation AND competition lifters.
Just fill out the short form on your screen to learn more!