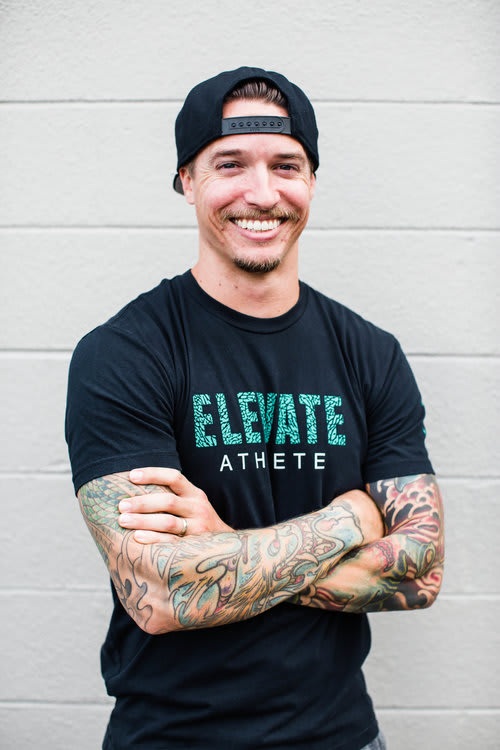 Taylor Race
Born in: St. Petersburg, FL
Favorite food: Tacos
If you could have one super power, what would it be: teleporting (I hate traffic)
Favorite music: The fast and heavy variety
Favorite quote: "Milk is for babies. When you grow up you have to drink beer."
Favorite hobby outside of the gym: Playing video games with my son.
Favorite training/exercise method/lift: Besides the amazing group sessions at Elevate

;)

, my heart is with olympic-style weightlifting.
Least favorite workout/lift: Distance running. I'll take sprints any day.
Proudest accomplishment: Creating our business and amazing team, allowing us to impact the lives of people in our local community and beyond.
Why did you get into the fitness industry: Lifting weights and moving your body builds character, reduces stress and gives you daily goals on which to set your mind. I wanted to share those things with anybody who will listen.
What is the one message or piece of advice you would give to a new potential Elevate member: Keep an open mind, embrace the discomfort of starting something new and you will grow tremendously.
What is the most inspiring part of your job: Seeing someone chase a goal (sometimes for months or years) and watching them finally achieve it. There's nothing better.
Cats or dogs: Dogs. That's not even a real question.
In another life, I'm pretty sure I was: A cat. And now you see my internal struggle.
Sweet or savory: Sweet! One word: Oreo.