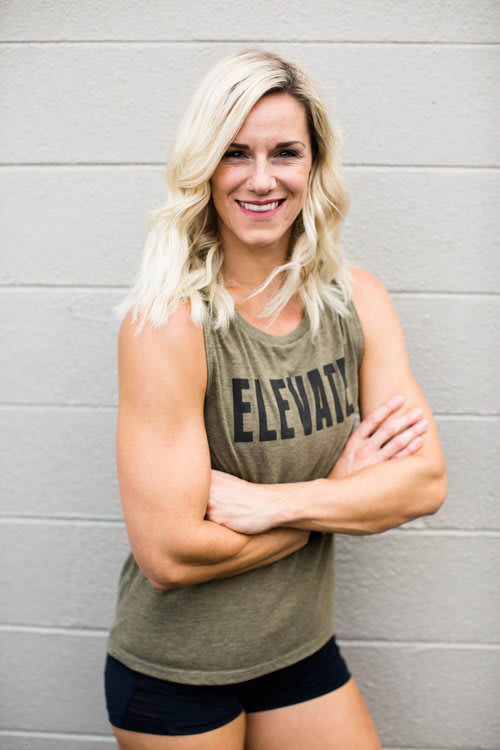 Nicole Race
Born in: San Diego, CA
Favorite food: Asian food - give me all the flavor and spice!
If you could have one super power, what would it be: To cure disease
Favorite music: Hip hop - you'll always find me dancing.
Favorite quote: "No one saves us but ourselves. No one can and no one may. We ourselves must walk the path." - Buddha
Favorite hobby outside of the gym: Any physical activity outdoors - beach, bike, sports, etc. I love it all.
Favorite training/exercise method/lift: Give me a heavy barbell any day.
Least favorite workout/lift: Running long distances. Too boring for me - I want to go fast.
Proudest accomplishment: Creating a life I absolutely love and get to share with my family.
Why did you get into the fitness industry: I want to empower people with the tools to feel amazing all year round. Health and happiness is a life-long pursuit so you have to create a lifestyle that supports those habits.
What is the one message or piece of advice you would give to a new potential Elevate member: Eating well and exercising regularly will make you an outlier. Be prepared to make different choices than your peers or family members - you'll be so glad you did!
What is the most inspiring part of your job: to hear about how our program has created not only physical transformations but mental transformations that carry over into other aspects of people's lives.
Cats or dogs: I'll cross traffic to pet a dog

:)
In another life, I'm pretty sure I was: A famous entertainer of some sort. I always dreamed of being on stage with Janet Jackson

;)
Sweet or savory: Bring on the dessert!