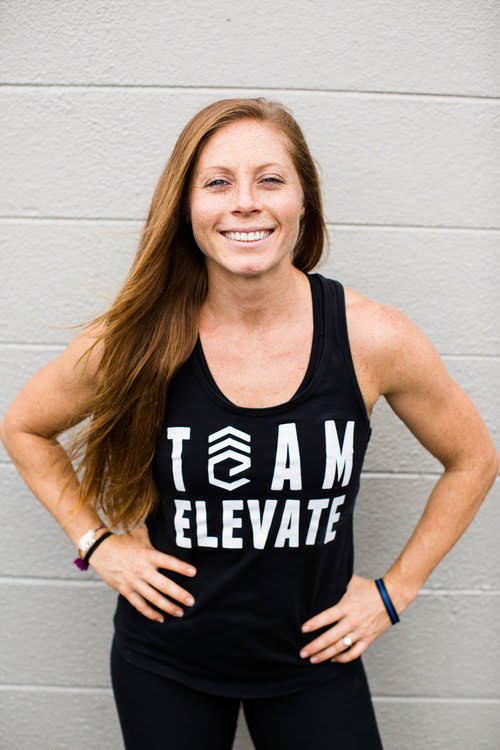 Mallory Pendleton
Born in: Champaign, Illinois
Favorite food: Sweet potato pizza!
If you could have one super power, what would it be: Speak to animals...then maybe mine would listen to me

??
Favorite music: Country
Favorite quote: "Be the change you want to see in the world."
Favorite hobby outside of the gym: Anything outside...paddleboarding, kayaking, beach, reading
Favorite training/exercise method/lift: I like it all in moderation

??
Least favorite workout/lift: Rowing, I would rather run or get on the bike!
Proudest accomplishment: Starting our pet business
Why did you get into the fitness industry: From a young age I always found health my number one priority. Sharing the reasons why are my passion.
What is the one message or piece of advice you would give to a new potential Elevate member: If you want something you've never had, you have to do something you've never done. We are here to help you get there!
What is the most inspiring part of your job: Witnessing self love, finally, after years of hate.
Cats or dogs: I never knew I would love dogs so much to have 3

??‍??

??

??
In another life, I'm pretty sure I was: A wandering gypsy
Sweet or savory: Always Sweet!