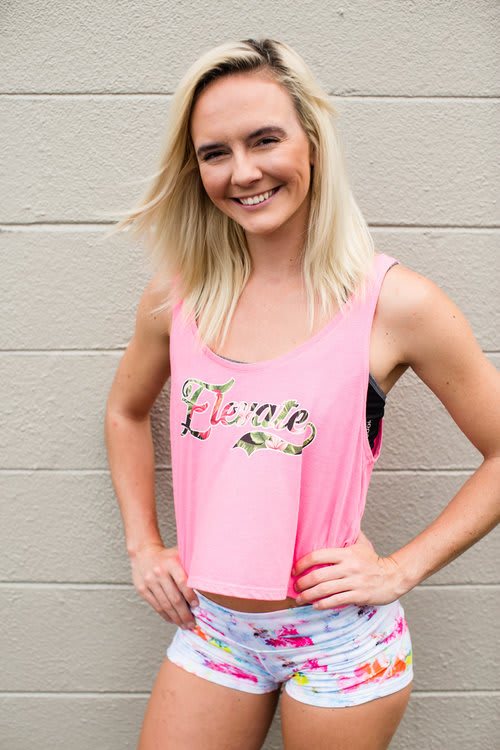 Kaitlyn Bryant
Born in: Ocala, Florida
Favorite food: Sushi!!!
If you could have one super power, what would it be: Flying!!!
Favorite music: Any and everything
Favorite quote: "If I'm an advocate for anything, it's to move. As far as you can, as much as you can. Across the ocean, or simply across the river. The extent to which you can walk in someone else's shoes or at least eat their food, it's a plus for everybody.
Open your mind, get up off the couch, move"
Favorite hobby outside of the gym: Longboarding, wakeboarding, fishing, or anything on the water.
Favorite training/exercise method/lift: Any method in which I'm a rookie! I love learning new movement
Least favorite workout/lift: Running
Proudest accomplishment:
Why did you get into the fitness industry: One of my friends talked me into a Zumba instructor certification when I was 18

??
What is the one message or piece of advice you would give to a new potential Elevate member: Find comfort in discomfort, it's not supposed to be easy
What is the most inspiring part of your job: watching the changes in confidence and self love that come in gaining strength
Cats or dogs: Dogs of course! Have you not seen my instagram?!
In another life, I'm pretty sure I was: A sloth
Sweet or savory: Gimme all the sweets!!