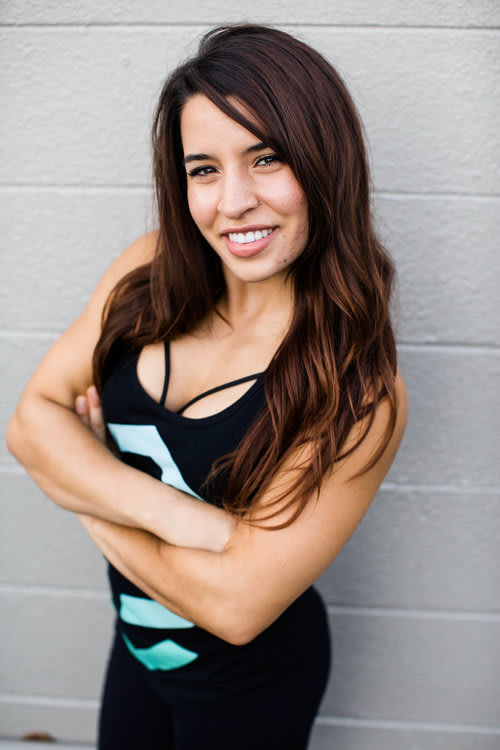 Carly Guerra
Born in: Newburgh, NY
Favorite food: this is hard because I love a lot of different food... but I'd definitely have to say, Asian tops it for me. Especially sushi!
If you could have one super power, what would it be: Flying so I could go anywhere for free!
Favorite music: all different genres of rock music and oldies music that I can dance to!
Favorite quote: "We MUST suffer 1 of 2 pains: the pain of discipline or the pain of regret. The difference is discipline weighs ounces while regret weighs tons!"
Favorite hobby outside of the gym: ninja, Acrobatics/handbalancing, anything outdoors, anything that gets me moving!
Favorite training/exercise method/lift: handstands, duh! But really, I love deadlifts and gymnastics style training!
Least favorite workout/lift: Long distance running. Sprints all day!
Proudest accomplishment: I started a social club back In High School where special needs kids get to interact/do fun activities with gen. ed kids. The club is still going strong after 10 years!
Why did you get into the fitness industry: I fell in love with how fitness changed my body, mind and outlook on life... shortly after beginning lifting weights, I realized that I wanted to be able to inspire people to move more, think healthier, way healthier and live pain free.
What is the one message or piece of advice you would give to a new potential Elevate member: Be patient with yourself but work the hard! Results come with time and discipline! You can do anything you set your mind to.
What is the most inspiring part of your job:
Seeing people accomplish goals and try things they never thought they would do!
Cats or dogs: I prefer dogs, but if there is a cool cat, I'd be friends with it!

??
In another life, I'm pretty sure I was: A gypsy girl who travelled the world. Or a hawk! I love the feeling of being free and flying!
Sweet or savory: Sweet!! Chocolate - all day everyday!