Your Fitness - Your Way. Group Fitness Classes That Set You Up For Success From Day One
At Elevate, our Group Fitness classes go above and beyond to help you find success. In fact, the name Group Fitness doesn't even begin to do our system justice.
Instead of creating a cookie-cutter program and then leaving you to it, our system is designed to offer individualized instruction for every person who walks through our doors. We set you up with targeted fitness training, comprehensive nutrition coaching, and complete accountability every step of the way.
We're helping people all across St. Petersburg find success. Try your FREE class on us or fill out the short form on your screen to learn more about how you could be next.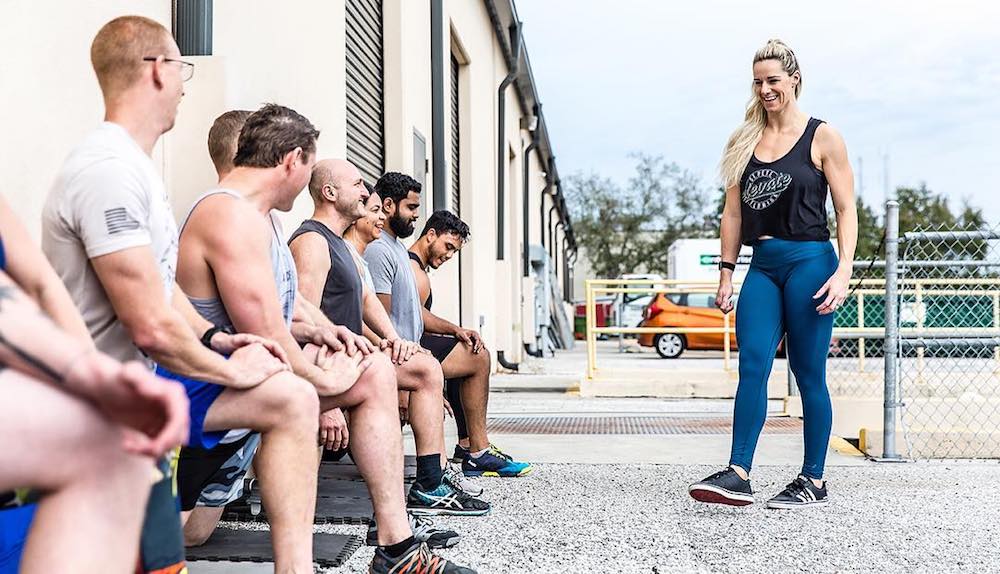 What's Included In Our Group Fitness Program?
Our Group Fitness program allows you to choose from four distinct class types - giving you the ability to create your own fitness adventure at Elevate.
SWEAT:
High-intensity workouts with movements that change daily.
Proven intervals that torch fat and reveal a lean, mean physique.
45-minute sessions with an overview of workout structure, movement demos, and modifications.
Cardio Queens and Athletes of all backgrounds will LOVE these sessions.
LIFT:
Lift exists at the perfect marriage of functionality and aesthetics.
Expect a large range of movements from squats, deadlifts and weighted pull-ups to concentrated core work.
60-minute sessions of progressive and structured strength training with short finishers to build a strong and powerful body.
You'll develop a strong and chiseled physique of an athlete.
FLOW:
This is not your typical, relaxing yoga class.
Flow brings together strength, balance and isometric holds.
Our joint mobility class is designed for anybody that needs to recover, improve range of motion and eliminate pain, but doesn't want to go to a quiet, yoga class.
45-minute sessions to stretch, strengthen and work parts of your body you've never felt before.
This system is built as a path to improved habits in every aspect of your life. We're going beyond just effective training strategies and offering lifestyle coaching and nutrition guidance along the way.
Support And Motivation? We've Got You Covered.
That's the most challenging part of any fitness journey - the ability to give it your all day in and day out.
Well at Elevate Fitness, we're working hard to change that.
Our Group Fitness program includes a dynamic mix of workouts that can challenge your body and keep your mind motivated like never before. We'll be there every step of the way to keep you challenged, motivated, and to celebrate every success.
PLUS, we have the tools to help you thrive even outside of the gym.
From day one in our system, you can enjoy:
A high-energy atmosphere where each workout is fun
A great group of new friends and supporters
Ongoing nutrition guidance and accountability
Improved lifestyle patterns to help you see sustainable results
Try Out Our Group Fitness Classes In St. Petersburg Today!
Don't miss out on everything we have to offer here at Elevate in St. Petersburg. Our Group Fitness program is built on three pillars of success: Fitness - Nutrition - Accountability.
We're helping you change the way you think about fitness training and we can't wait for you to get started.
Try a FREE class on us or just fill out the short form on your screen to learn more!