Our Group Fitness Classes Can Set You Up For Success From Day One
At Elevate, our Group Fitness classes go above and beyond to help you find success. In fact, the name Group Fitness doesn't even begin to do our system justice.
Instead of creating a cookie-cutter program and then leaving you to it, our system is designed to offer individualized instruction for every person who walks through our doors. We set you up with targeted fitness training, comprehensive nutrition coaching, and complete accountability every step of the way.
We're helping people all across St. Petersburg find success. Fill out the short form on your screen to learn more about how you could be next.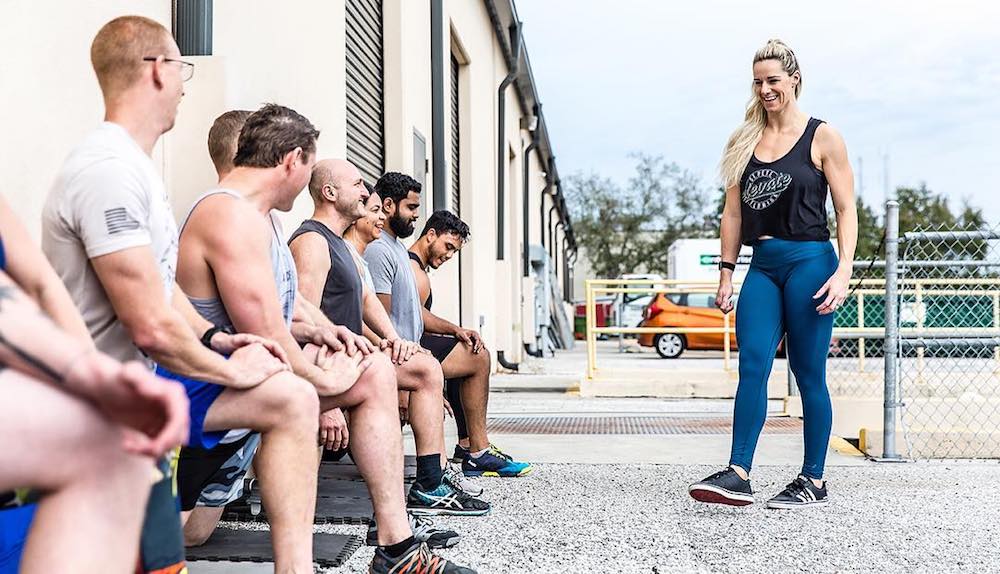 What's Included In Our Group Fitness Program?
This system is built as a path to improved habits in every aspect of your life. We're going beyond just effective training strategies and offering lifestyle coaching and nutrition guidance along the way.
Our Group Fitness program offers hour-long classes that are limited to 24 people at a time. We push you to get the most out of every movement and we offer scalable instruction that is great for all abilities.
At Elevate, we're offering St. Petersburg the chance to have fun getting fit and stay motivated like never before.
Join our Group Fitness training today and take on:
Dynamic workouts designed to get the most out of your body
Hands-on coaching to help you learn each and every day
Proven strategies for sustainable fat burn and improved flexibility
An ego-free environment where people of all backgrounds and find success
Support And Motivation? We've Got You Covered.
That's the most challenging part of any fitness journey - the ability to give it your all day in and day out.
Well at Elevate Fitness, we're working hard to change that.
Our Group Fitness program includes a dynamic mix of workouts that can challenge your body and keep your mind motivated like never before. We'll be there every step of the way to keep you challenged, motivated, and to celebrate every success.
PLUS, we have the tools to help you thrive even outside of the gym.
From day one in our system, you can enjoy:
A high-energy atmosphere where each workout is fun
A great group of new friends and supporters
Ongoing nutrition guidance and accountability
Improved lifestyle patterns to help you see sustainable results
Try Out Our Group Fitness Classes In St. Petersburg Today!
Don't miss out on everything we have to offer here at Elevate in St. Petersburg. Our Group Fitness program is built on three pillars of success: Fitness - Nutrition - Accountability.
We're helping you change the way you think about fitness training and we can't wait for you to get started.
Just fill out the short form on your screen to learn more!