FLOW: Not Your Typical Yoga Class

Staying fit is more than just lifting weights or running long distances. It also means keeping your body prepared to take on the activities you enjoy.
We all have imbalances, limitations and previous injuries, but that doesn't mean you can't minimize or eliminate those issues over time.
This is where FLOW comes in.
Our members love the flexibility & mobility segments in our fitness classes so much that we created this longer-form version to help them maximize their training.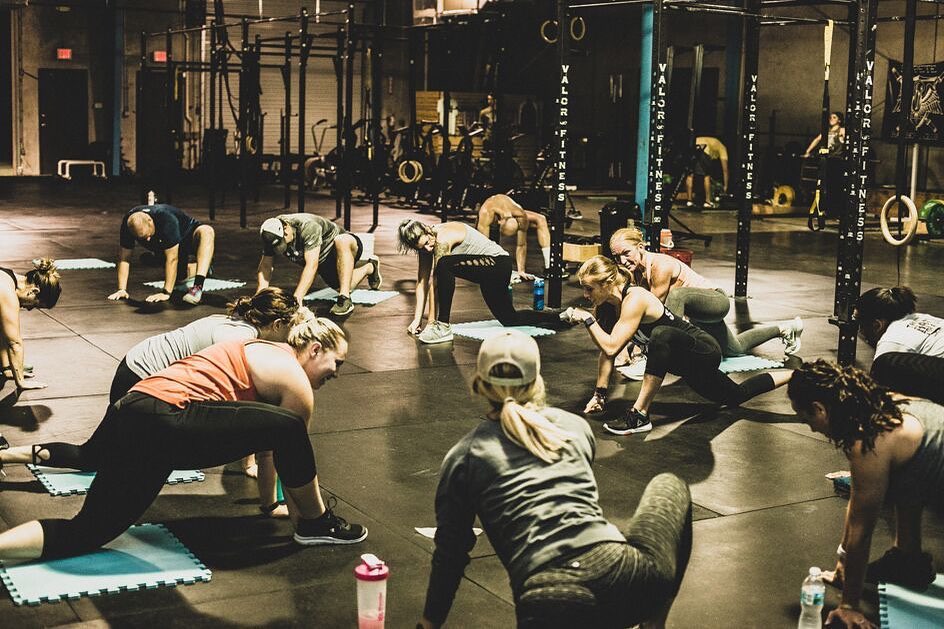 Rather than aimless stretching, FLOW provides a structured class to target specific joints, restore range of motion and help your body recover. Our goal is to help you be the best version of yourself, one class at a time.
In each 45-minute session, you can expect to strengthen your entire body and increase your balance through the use of isometric holds and other strategic movements.

FLOW is as challenging as it is enjoyable. You will have fun and learn more about YOUR body than ever before, guaranteed.
Ready to get started? Simply fill out the short form on your screen!
Want to add some cardio or strength training to the mix? Try our SWEAT and LIFT programs to round out your workout regime!