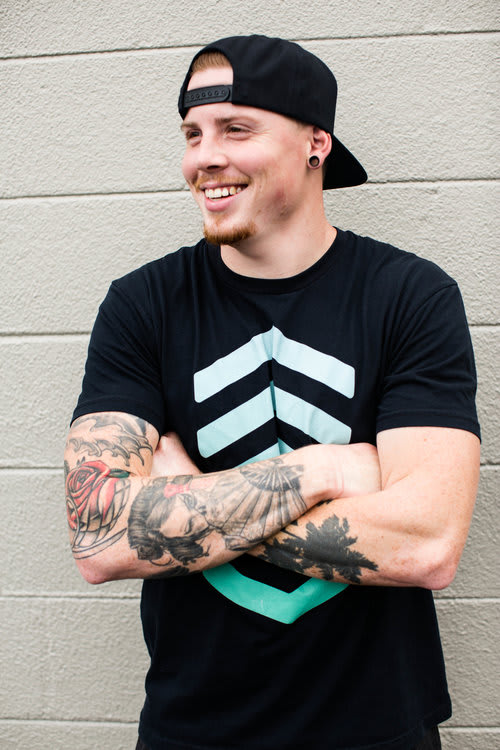 Jon Hooks
Born in: Orlando, Florida
Favorite food : Spanish food, weak for the tacos.
Superpower: Super speed like flash

??
Favorite music: all of it. Country, rock, hip hop, punk.
Favorite Quote: "What you give is what you get" I like it so much I got it tattooed
Hobby outside of gym: traveling , hiking , the beach, and sleep

??
Favorite type of Training: strength and conditioning , powerlifting and aesthetics of bodybuilding. Favorite lift deadlift

??
Least favorite workout/lift: running, give me my barbell back.

??
Proudest accomplishment: Serving in The Army.
Why did you get into the fitness industry
: to build confidence and mental toughness. And to teach others how to be strong along the way.
What is the one message or piece of advice you would give to a new potential Elevate member
: Be consistent and confident , remember the reason why you started.
Inspiring part of my job: the smile on people's faces when they finally progress and do something they never thought was possible, I love seeing confidence being built right in front of me. I love seeing people become mentally stronger and believe in themselves.
Cats or dogs: Dogs for sure. My dog would be upset with me if I said cats.

??
In another life, I'm pretty sure I was: a famous comedian...That or a Viking

??
Sweet or savory: I gonna go with sweet.