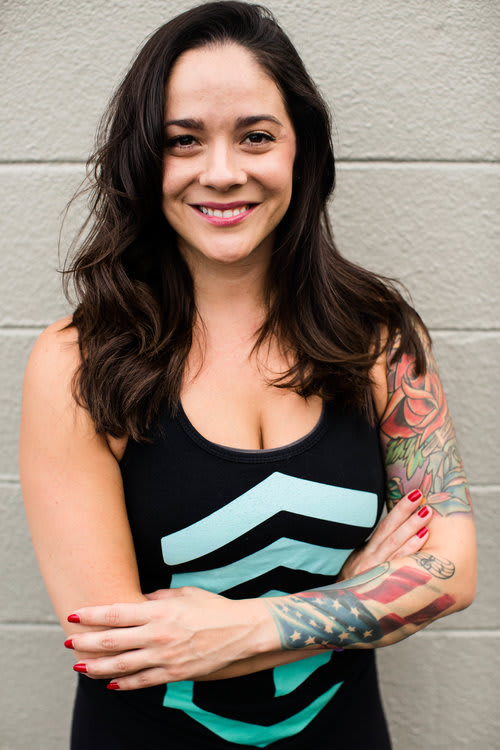 Audrey Sanchez
Born in: El Paso, TX
Favorite food: Vietnamese
If you could have one super power, what would it be: Healing
Favorite music: Love anything with a beat!
Favorite quote: "Don't talk, just act. Don't say, just show. Don't promise, just prove."
Favorite hobby outside of the gym: Golfing
Favorite training/exercise method/lift: High Intensity anything & Snatch
Least favorite workout/lift: Wall Balls
Proudest accomplishment: Creating an awesome human being
Why did you get into the fitness industry: Always had the desire to help those that weren't as fortunate and love watching people accomplish what they never thought they could.
What is the one message or piece of advice you would give to a new potential Elevate member: Don't go into the journey of health in fitness with a time frame, you should always be wanting to achieve and accomplish more.
What is the most inspiring part of your job: When a person hits a PR, any PR. Its amazing to see that smile and proud moment.
Cats or dogs: Both?? I don't have either lol
In another life, I'm pretty sure I was: Some type of Healer
Sweet or savory: Savory